Gelok Superabsorbent Laminates for
Biohazard Materials
Gelok superabsorbent laminates for biohazardous materials, including diagnostic and infectious substance transport, utilizes superabsorbent polymers to absorb many times their weight in aqueous liquids and 'lok' fluids into a gel to prevent leakage. Because liquids are locked physically by hydrogen bonding, they will not be released, making Gelok superabsorbent media excellent for use in biological specimen handling and the safe transport of infectious substances.
With its high absorbency capacity, Gelok absorbent media is designed to support customer packaging solutions for Category A infectious substances and Category B/UN 3373 biological substances, including USDOT and IATA ISSG regulations.
Features & Benefits
Customized absorbency levels for specific fluid volumes and application sizes
Fast rates of absorbency for quickly and safely handling dangerous substances
High retention capacity for leak prevention and reduced compliance risk
Ultra thin profile, with high absorbency; for reduction of bulk in shipping without compromising safety regulations
Easy to handle and cut to size; ideal absorbent packing material for custom kitting
Easily incorporated into custom and direct to consumer packaging designs
Sizes & Absorbencies
Rolls:
52″ to 1.5″ (1210 to 38 mm) slit widths available
28″ OD rolls with 3″ cores
Absorbency:
100 to 1,500 g/sq ft absorbency
Superabsorbents for a range of fluids, including blood, urine, saliva, bodily fluids, contaminated water, and other hazardous aqueous fluids.
Applications
Safely transporting infectious substances
Biohazard specimen bags
Covid-19 test specimen packaging
Medical packaging kits
Hospital and laboratory biological substance handling
USDOT Category A and Category B absorbent material compliance
Custom kitting
Direct to consumer diagnostic and DNA test kits
Spill control, containment and cleanup
Benchtop pads and mats
Absorbent pads for bodily fluid containment
Sharps recovery and/or disposal
Absorbent cores for body and cadaver bags
Hazardous materials compliance risk reduction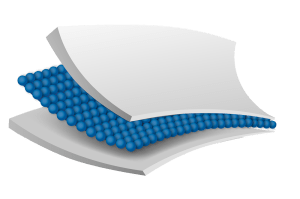 Gelok superabsorbent media's ultra-thin profile and very high absorbency capacity makes it an ideal choice for use in biohazard materials safe handling and transport. Absorbency levels can be customized for specific fluid volume and application sizes. Gelok superabsorbent media locks hazardous fluids into a gel to prevent dangerous biohazard exposure and reduce compliance risk.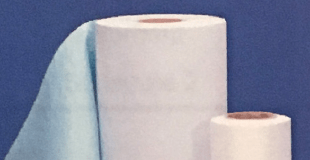 Gelok 5040-72 S/S
Pad Construction / Description
An ultrathin laminate with relatively light loading of superabsorbent polymer for packages with small amounts of liquid
Absorbency Rating
Typical absorption level of circa 2,500 grams per square meter of 0.9% saline solution
Gelok 11060-42 A/A
Pad Construction / Description
A medium absorbency laminate constructed with two layers of airlaid cellulose for additional padding and absorbency
Absorbency Rating
A medium absorbency laminate with a capacity of circa 5,500 grams per square meter of 0.9% saline solution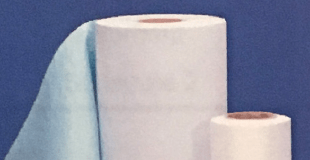 Gelok 20040-76 S/S/S
Pad Construction / Description
A special double layer laminate with an extra high loading of super absorbent polymer for bio-hazard packages containing high levels of liquid
Absorbency Rating
A high absorbency laminate with a capacity for circa 10,000 grams per square meter of 0.9% saline solution
Gelok International Services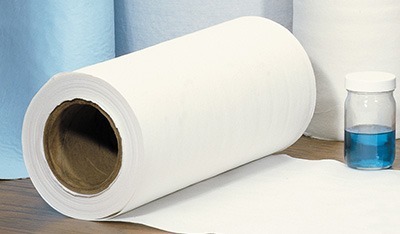 Customized Converters
Pilot machine testing
Research and development
Experienced engineering/chemical staff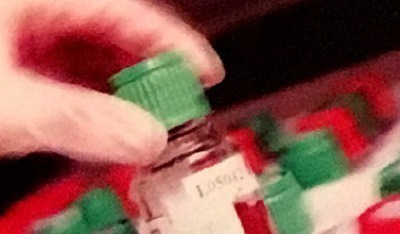 Technical Services
Superabsorbent product design
Equipment/system design
Fully equipped laboratory
Training and education (products and systems)
Custom services as required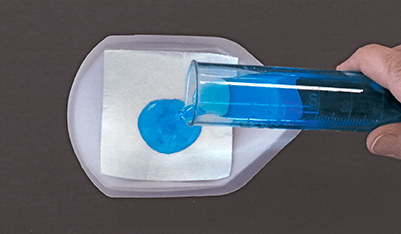 Materials Testing
Tensile strength
Absorption rates
Fluid retention
Other testing as required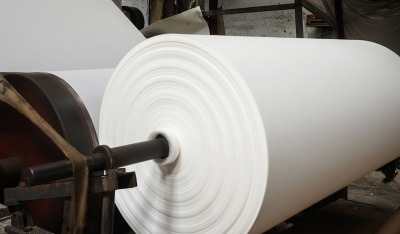 Gelok Laminate Slitting
Widths from 1-1/2″ (38 mm) to 52″ (1321 mm)
Untrimmed master roll at 54″ (1370 mm) or 50″ (1270 mm)
3″ (75 mm) OD core
Standard OD 28″ (711 mm)